Pharmacie Shoppers Drug Mart
Shoppers Drug Mart: Get 10,000 Bonus Optimum Points With Clinique Repairwear Purchase (With Coupon)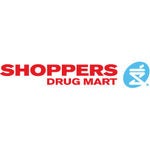 This deal has expired!
Shoppers Drug Mart sent out a new coupon to their email subscribers last night, and it's a good one.
For the next month or so, you can get 10,000 bonus Shoppers Optimum points when you buy anything from the Clinique Repairwear line -- you normally get 10 Optimum points for every dollar spent, so this amount of points would usually require a $1000 purchase!
Although prices aren't listed on the Shoppers Drug Mart site, a quick look at Clinique items at the Bay finds items from the Repairwear line ranging from $32.50 to $67 in price. To get your bonus points, you will need to print off and present this coupon to your cashier.
The coupon is valid until April 20, and there's a limit of one coupon per customer per transaction.
Remember, if you spend $50 or more until March 16, you will also receive a $10 Shoppers Drug Mart gift card, which you can use towards your next purchase of $10 or more!