Shoppers Drug Mart: 18,500 Bonus Optimum Points When You Spend $75+ (March 2-4)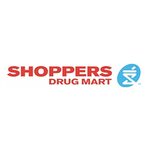 This deal has expired!
Optimum card owners, here's your chance to accumulate some more points! March 2-4 when you spend $75 or more on almost anything at Shoppers, you'll get 18,500 bonus points awarded to your Optimum account.
18,500 Optimum Points has a value of $25. This offer cannot be combined with any other Shoppers Optimum Points promotions or promotional card offers. It isn't applicable towards the purchase of lottery tickets, gift cards, passport photos, stamps, event tickets and other specific products.