Garnier
Free Sample of Garnier Body Intensive 7 Days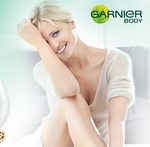 This deal has expired!
Here's a sweet freebie pointed out by forum member snowles. Right now, you can sign up for a free sample of Garnier Body Intensive 7 Days by simply filling out the form found here. Once you've filled in the information, you should receive your freebie within 4-6 weeks. If you've seen the commercials but have been hesitant to try out the product, now's a good time to grab a sample and test it yourself!
We're not sure when the promotion will end so you'll want to sign up and take advantage of the offer while it's still available.
If you have any questions, you can contact Garnier Customer Care at 1-888-427-6437 during business hours.