eBay: 5 Free Insertion Fees Every 30 Days for Auction Style Listings (Starts June 16)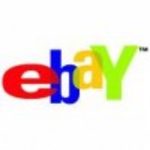 This deal has expired!
In a continuing effort to "lower the upfront costs of selling on eBay", eBay is rolling out an interesting promotion that begins on June 16 --
5 free Insertion Fees every 30 days for Auction Style Listings
. It looks like a nice promotion for those of you who sell a high volume of goods on eBay.com.
All of the details can be
found here
, but it's worth pointing out that the listings with no insertion fees will have a final value fee of 8.75% of the sale price or $20 -- whichever is lower. According to the text at the bottom of the page, the 5 free insertions will apply to ebay.com, ebay.ca, cafr.ebay.ca, and ebaymotors.com (parts and accessories only).