Buying a Car? Dealer Invoice Prices and 3 Bonus Reports at CarCostCanada.com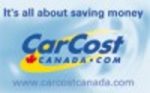 This deal has expired!
Right now is a good time to buy a new car with an abundance of 0% financing offers, cash incentives, 'cash for clunkers' style promotions, and in some cases, combinations of all three. To help you sort through all the details and get the best price consider spending the
$39.95, or $29.96 for CAA members, to sign up for CarCostCanada.com's wholesale price reports
. The reports break down all the available consumer incentives, financing rates, lease rates, factory to dealer rebates, and other promotions along with the wholesale or dealer invoice prices.
It's a great starting point for negotiating a price and with their standard package you get 5 reports. As a bonus though, if you
complete a brief 2-minute member survey you'll receive an extra 3 dealer invoice price reports
. To access the survey, login after signing up and click on the '
Members Helping Members Survey
' link on your lower left hand corner. The survey is available to both new members and anyone who had signed up previously but only works once per account.