Threadless
Threadless: Save 50% on Orders of Tees and Hoodies Over $25 (Ends March 30)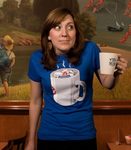 This deal has expired!
If you weren't able to take advantage of the extended $9.99 tees sale last week, Threadless is back again with another great limited time deal. Until March 30, you can take 50% off your order of $25 or more which makes this a pretty good time to pick up some of their unique designs. Although not as good as the sale last week, this is still a good time to buy some shirts if you missed out. Here's a look at some of their more popular designs:
The promotion ends on March 30 at 10am CT and quantities are limited. After the huge sale they had last week, we suspect supplies will be lower than normal so take that as an invitation to order sooner rather than later. Shipping is extra.
Thanks to forum member strife for pointing this one out!