Threadless
Threadless: $11.99 US Tees (Ends 12/3)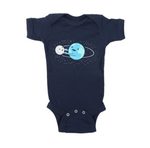 This deal has expired!
If you missed out on the $9.99 tees sale over at Threadless, now's your chance to take advantage of a similar promotion. Until December 3, you can purchase select tees for $11.99 which isn't as great but still pretty good considering MSRP of their shirts is around $20. Stock is limited so you'll want to take a look and place an order when you can to avoid missing out. Here's a look at some of the shirts on sale:
Tees are on sale from now through till December 3. Shipping is extra so you'll want to place a large order or get a group buy going to make it worth your while.