La Senza
La Senza: 20% Off When You Spend $50, 30% Off $75, 40% Off $100+ (In Stores, Until March 31)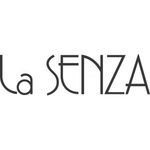 This deal has expired!
Over at La Senza, they just announced a new two-day in store promotion. Starting today, when you spend $50 or more, you'll save 20% off your purchase. If you wind up spending $75, you'll save 30% off your purchase, or 40% off when you spend $100 or more.
To get your discount, you'll need to print off this coupon or load it on your mobile device and present it to your cashier.
This offer is running in stores only until March 31 and can't be combined with any other promotions (but can be combined with the Prestige VIP membership discount). There's a limit of one coupon per customer, per transaction.