Garage
Garage.ca Clearance Section: Prices Start at $5, Free Shipping Over $50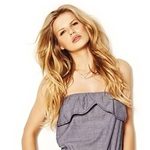 This deal has expired!
Apparel retailer Garage.ca is running a sale and items are up to 60% off. If you're spending $75 or more, you can also get $10 off your order total with coupon code REDFLAGDEALS10. Here's a look at some of the sale items:
Garage.ca is also offering free standard shipping on orders over $50.