Danier
Danier Leather: Buy Now Wear Now - Good Buy Winter Clearance, Save 30-70%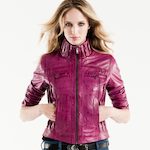 This deal has expired!
Say good bye to winter with a good buy from Danier Leather during their
Winter Clearance event
, on now. You'll save 30-70% on select styles in store, including:
Unfortunately, Danier does not offer online shopping at this time, so you'll need to visit your nearest
Danier Leather location
to shop this sale. Selection and quantities may vary by store.