Bluenotes
Bluenotes OMG Summer Sale: Shorts, Graphic Tees, Swimwear Starting from $5 and More!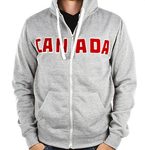 This deal has expired!
Those of you looking to add to your summer wardrobe will want to check out Bluenotes where they're running The OMG Summer Sale for a limited time. Right now, you can find swimwear starting from $5, tops from $3, shorts from $5, graphic tees from $5 and dresses from $8. There's lots to see but sizes, styles and quantities are limited. Here's a quick look at some of the items on sale:
We're not sure how long the sale is on for so, if you're interested, it would be wise to get those orders in while you can.
Shipping is extra.