Birks
Birks.com: 10% off, May 8-10 (Online Only)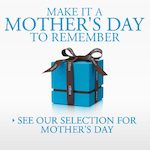 This deal has expired!
It's not often that a storewide discount comes along for Birks, so this one is worth mentioning, even though it's fairly small! May 8-10 (that's this coming Tuesday through Thursday) you'll get 10% off any online purchase at Birks with coupon code BIRKSMAY2012. As we mentioned, it's valid on all regular-priced items, site-wide, with the exception of Cartier, Rolex, Van Cleef &amp Arpels and Amorique Diamond.
This discount is only available online, so you might want to browse in-store before heading online to shop!