Beyond the Rack
Beyond The Rack: BB Dakota from $29.99, Swimwear from $4.99 + $10 Off Your First Purchase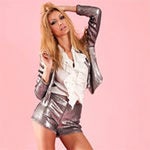 This deal has expired!
Beyond The Rack is back with lots of great sales today! Here's a look at today's sales:
BB Dakota apparel from $29.99
O Beach and Marie Meili swimwear from $4.99
Bally Total Fitness workout wear from $12.99
Home decor and accessories from $9.99
Avani Dead Sea skincare products from $9.99
If you've never visited Beyond The Rack before, keep in mind that it's a bit different from the traditional retail experience -- each sale starts at a specific time and generally lasts 48 hours. Once the sale is over, the merchandise is gone. The best pieces will set out fast! The RedFlagDeals.com invitation code is LSREDFLAGDEALS. Sign up through our code to get a $10 credit towards your first purchase!
Beyond The Rack bills in CAD and ships from Canada. The authenticity of all merchandise is guaranteed 100%. Merchandise can be returned for credit within 14 days. Sign-up is free.