puremobile
Website Re-Launch - 1st 5 orders are FREE! $50 MAX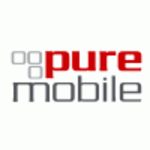 This coupon has expired!
We're excited about our new website, and to celebrate our new website we'll be giving away the 1st 5 orders that come in; up to a maximum of $50.
Note: Taxes and Shipping are not included (must pay taxes and shipping)
Coupon Not Working? If your cart is over $50, it will not allow you to use the coupon.