President Barack Obama is about to appoint Jacob Lew, his current Chief of Staff, as the next US Treasury Secretary. All newly issued US currency will bear his signature.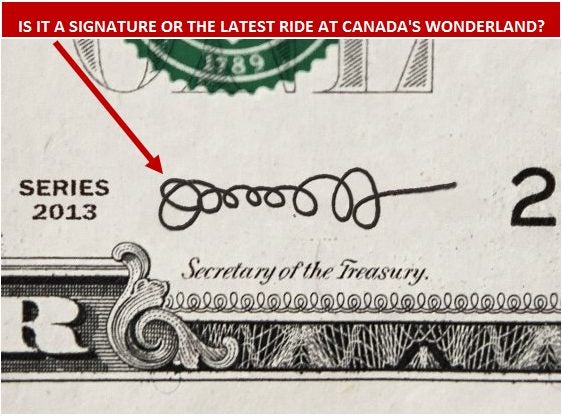 Jacob Lew's signature if it were to appear as is on US currency.
Kevin Roose of New York Magazine calls it the
world's worst signature
. Many others have
mocked it
since it first appeared last Fall.
Would you work on a new signature that looked less like the trajectory of a Nolan Ryan curve ball if you knew it would appear on a gillion dollars worth of money?