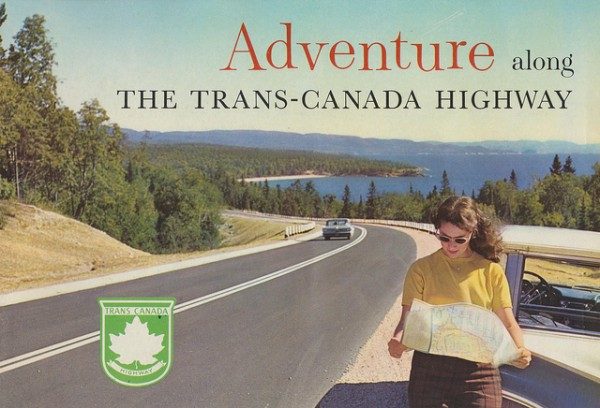 Fifty years ago today, the last bit of divider line was painted on a piece of pavement in BC to complete the Trans-Canada Highway. Without it, who knows what Canada would look like today! Some of us have a childhood memory of a family vacation on the TCH. Ok.. that's probably more true for anyone who's childhood predates the Internet.
Here's a snapshot of dates leading up to the completion of the best highway in the world (my opinion, solely mine)
1894 - businessmen and farmers formed the Ontario Good Roads Association to promote the economic benefits of roads and lobby for highway improvements
1912 - Prime Minister Robert Borden (Mr $100 bill), passed a bill promoting road building
1919 - Canada's Highways Act was passed to encourage motorists to use Canadian routes, rather than spend their money along the US built Lincoln Highway.
1949 - The Trans-Canada Highway Act became law, calling for a highway to be built following the shortest east-west route to be selected by the province. The federal government promised to pay for half the costs
1957 - Saskatchewan became the first province to finish its section
July 30, 1962 - BC is the last province to finish its section
September 3, 1962 - PM John Diefenbaker officially opens the Trans-Canada Highway
1997 - The Confederation Bridge is built joining PEI and NB as one of the last major additions to the TCH

And did you know?
Thomas Wilby was the first person to cross Canada by car? He did it in 1912, 50 years before any roads were built
Each province takes care of its portion of the highway. Hence, the noticeable *thud* when you cross Ontario into Quebec and vice versa :)
It spans 8,030 km from BC to NF and was considered the longest in the world at time of completion
Cost $1.4 billion (not factoring inflation).. Original estimate was $100 million
The highest point of the highway is the Kicking Horse Pass at 5,400 ft above sea level
Happy 50th, Trans-Canada Highway!