Since moving into our current office space last summer, we've spruced up our digs with golf sets and the occasional desk prank. Lately, however, we've been itching to have something a bit more permanent to mark our space.
Earlier this month, a Deal of the Day vendor got us exactly what we needed! We installed three vinyl decals throughout the office, sporting the RedFlagDeals.com logo. Take a look at the installation: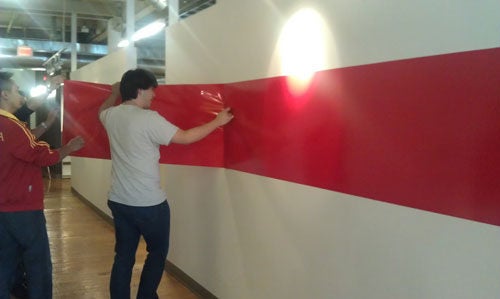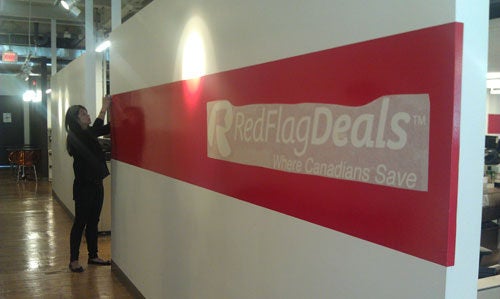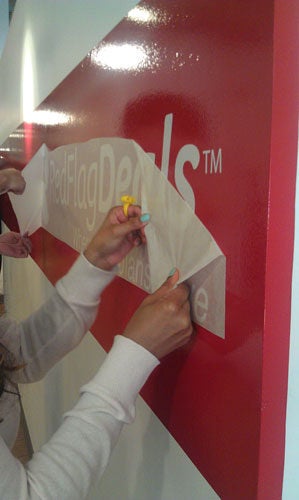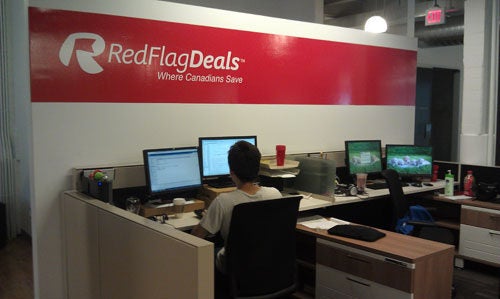 Vinyl wall art is a great alternative to painting. If you're interested in getting some art for yourself, Vinylized Graphics is running an offer on Deal of the Day this week. They have a selection of vinyl artwork that should suit any room.
What do you think of our new office decor?